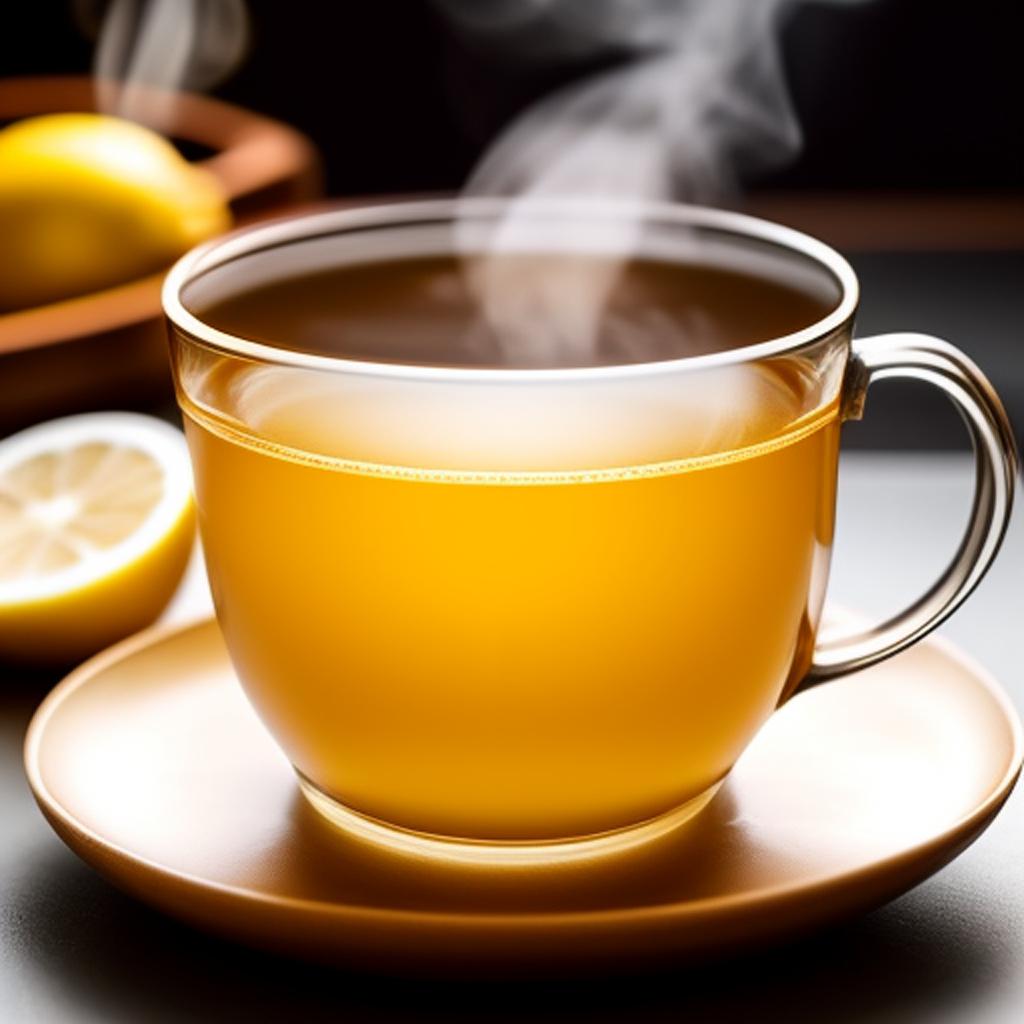 Sip Your Way to Better Health with Ginger Tea
A warm cup of ginger tea may be just what you need to soothe your stomach, strengthen your immune system, and improve your overall health. The spicy and fragrant root of ginger has long been used in traditional medicine thanks to its many beneficial properties. 
Soothing for Nausea and Digestion
Ginger has natural anti-nausea effects, making ginger tea the perfect home remedy for uneasy stomachs. Compounds like gingerol and shogaol in ginger bind to receptors in the digestive tract, reducing feelings of nausea and vomiting. The tea can bring relief from morning sickness, motion sickness, chemotherapy side effects, and seasickness.
Ginger tea can also help improve digestion by speeding up the emptying of the stomach contents into the intestines. This helps food move through your system more smoothly. Ginger acts as a natural digestive aid, preventing bloating, gas, and indigestion.
Immune-Boosting Properties
Ginger's antioxidants, vitamins, and minerals make it an immunity-boosting superfood. Regularly drinking ginger tea may help shorten the duration of illnesses like the flu and common cold. Ginger's phenolic compounds are able to inhibit respiratory syncytial virus, which commonly causes infections. The tea also offers anti-inflammatory effects that can help reduce pain and swelling.
Heart Health Booster
This aromatic tea can help lower cholesterol, improve blood circulation, and prevent blood clotting. Gingerol helps reduce the cholesterol that gets deposited in the blood vessels and arteries. This lowers your risk for atherosclerosis and heart attacks. Ginger tea also prevents fat accumulation in the arteries. Better circulation means more oxygen and nutrients are delivered throughout your body, preventing strokes and organ damage.
Fragrant, Spicy, Soothing
Brew a batch of warming ginger tea the next time you need a comforting beverage that's good for your health. Let the mellow sweetness and zip of ginger soothe your body and mind as you sip your way to better health.