LEAF TO CUP JOURNEY
Explore the journey from tea bush to tea cup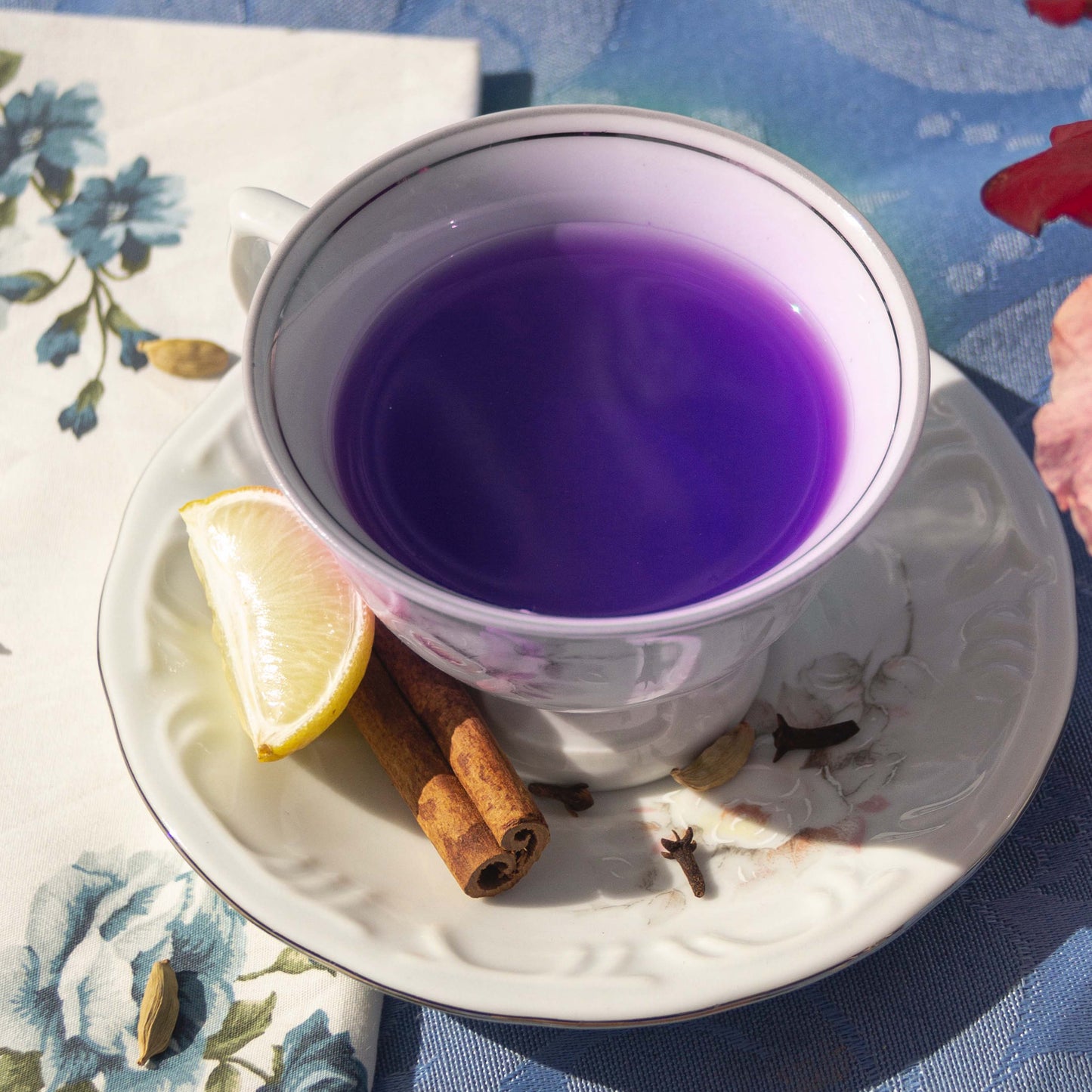 It is one of the finest Herbal teas on earth. Butterfly Pea Flower (Sc. name:Clitoria Ternatea) is also called Blue Tea, or Aprajita (Sanskrit: Invincible).
These are Sun-dried on special bamboo mats to retain all their natural vitamins. In Ayurveda, it is known to improve memory.
Tea Bag
1 Tea bag / 2g
Take the suggested quantity above in a cup
Temperature
80oC - 90oC
Get the water to the recommended temperature and then pour water into a cup
Time
4 mins
Cover the cup and let the tea brew for a recommended time
Strain and Sip
Enjoy
Remove the tea bag. Inhale the aroma and sip away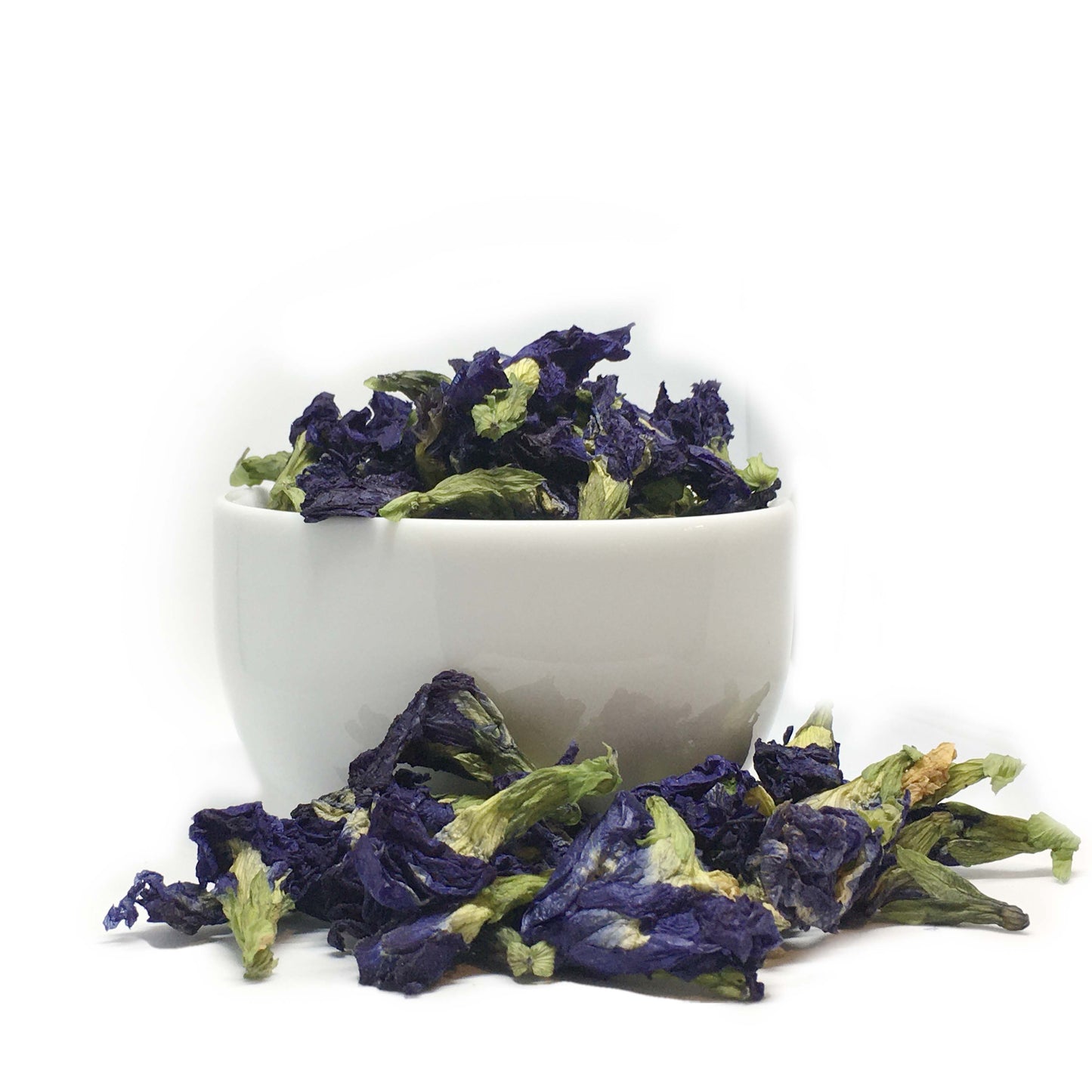 Appearance: Soothe your eyes with a delightful blue, almost as if a bowlful of clear Blue sky or a vast Ocean.
Aroma: Butterfly Pea Tea has a very thin & rustic aroma.
Taste: Relish yourself with this smooth, mouthfeel & an earthy flavor.