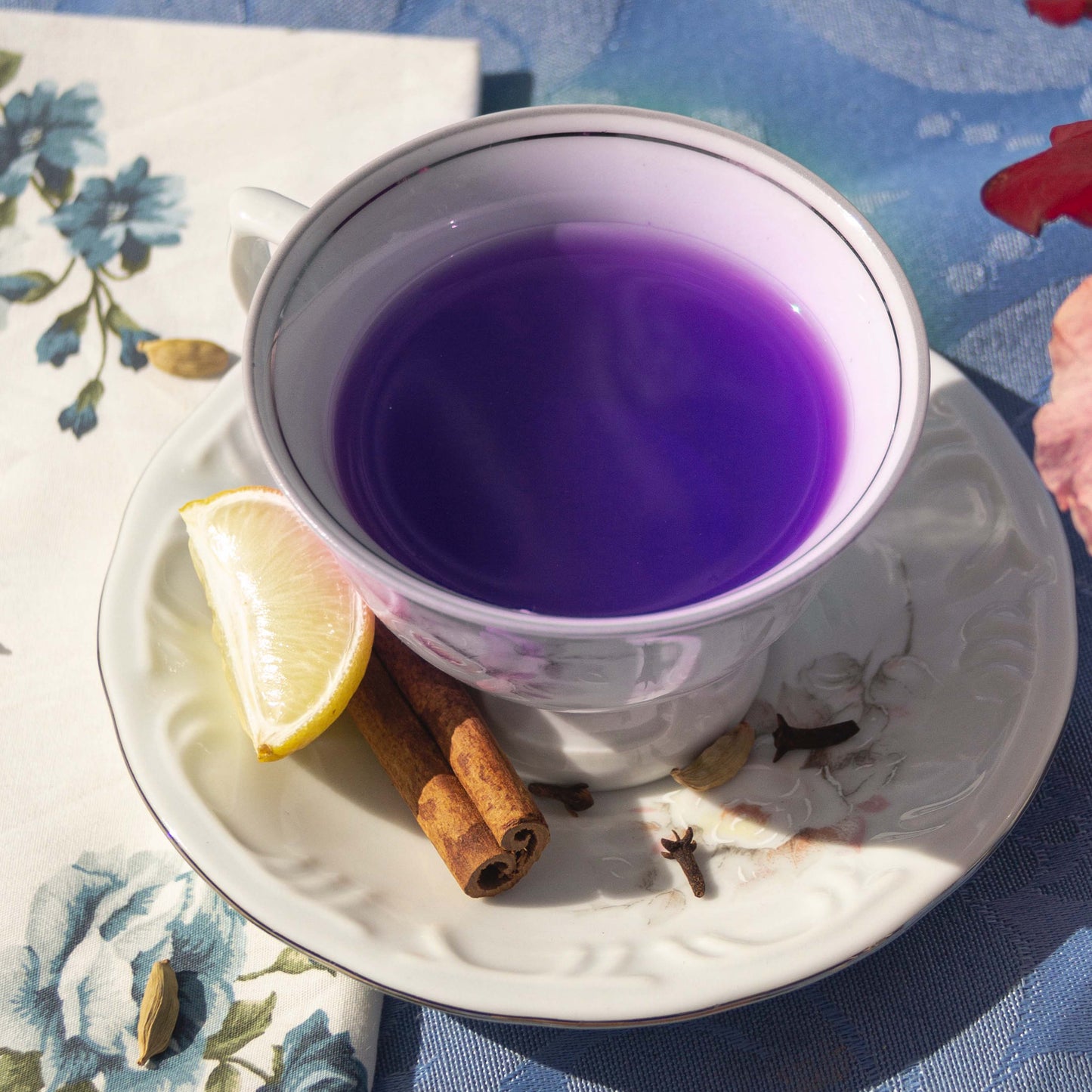 It is one of the finest Herbal teas on earth. Butterfly Pea Flower (Sc. name:Clitoria Ternatea) is also called Blue Tea, or Aprajita (Sanskrit: Invincible).
These are Sun-dried on special bamboo mats to retain all their natural vitamins. In Ayurveda, it is known to improve memory.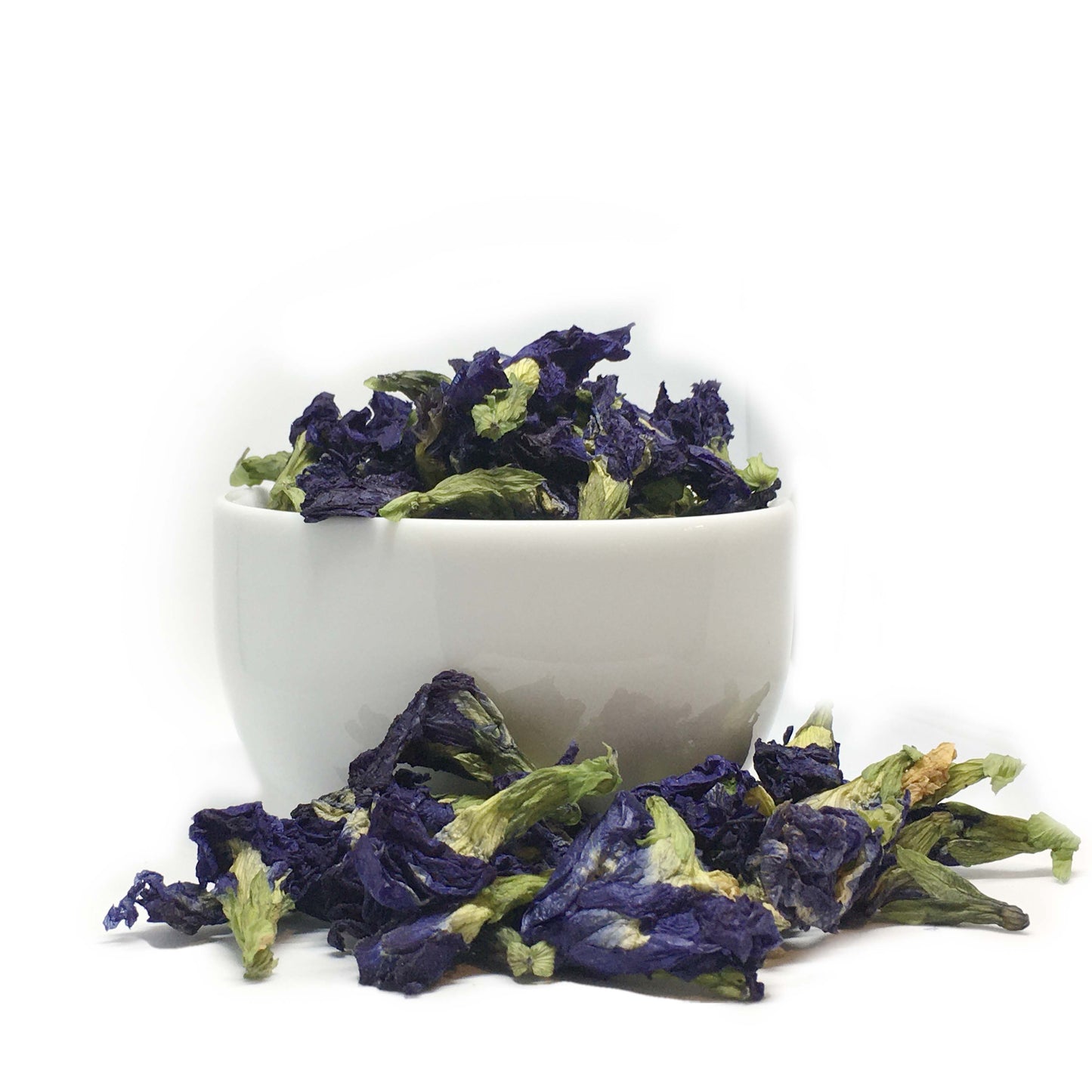 Appearance: Soothe your eyes with a delightful blue, almost as if a bowlful of clear Blue sky or a vast Ocean.
Aroma: Butterfly Pea Tea has a very thin & rustic aroma.
Taste: Relish yourself with this smooth, mouthfeel & an earthy flavor.