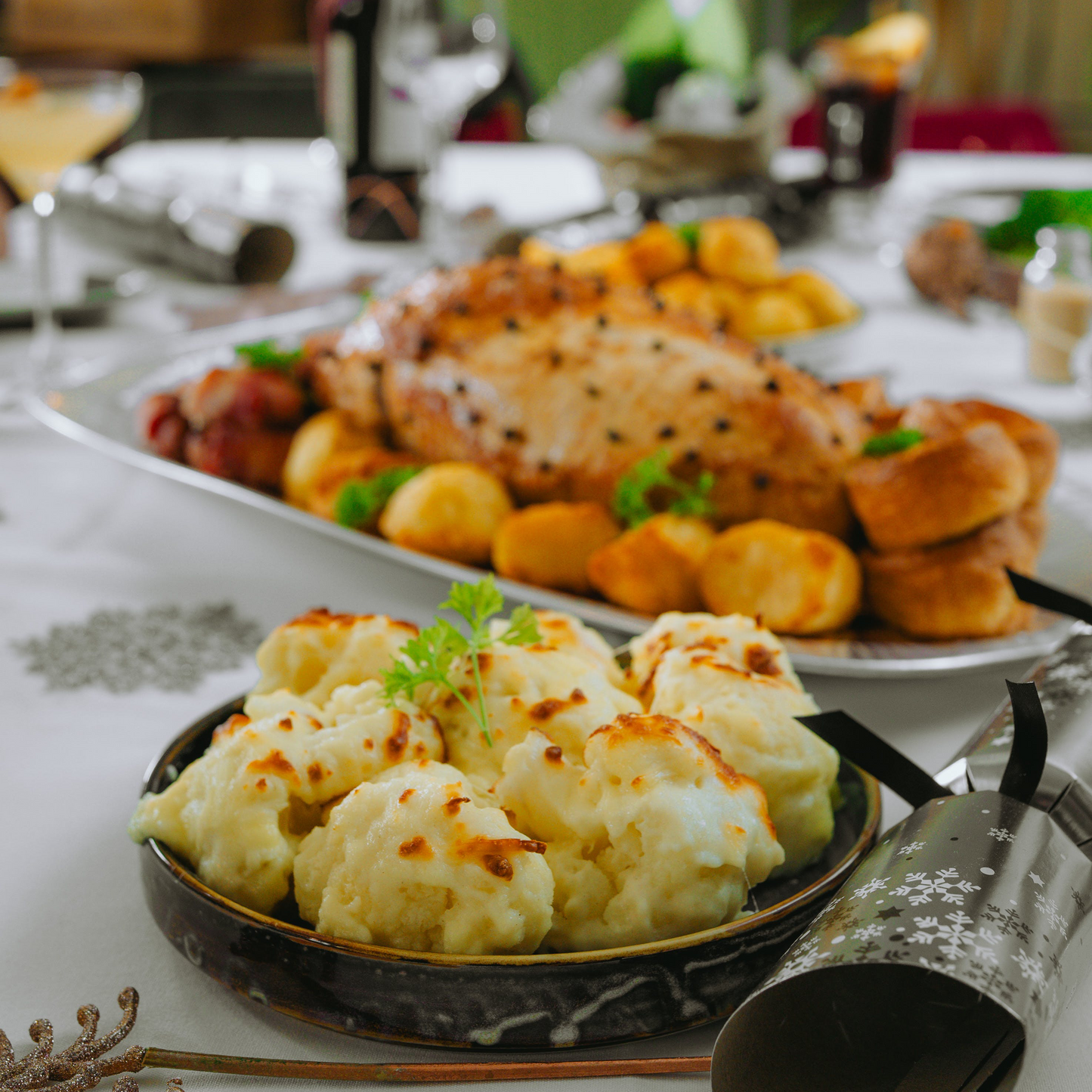 Vegan Thanksgiving is not just about food; it's a celebration of compassion, sustainability, and culinary creativity. As we gather to give thanks, we also honor the planet and all its inhabitants. The joy of a vegan Thanksgiving goes beyond the table, resonating with the values of kindness and mindfulness.
Why Choose Fun Vegan Recipes?
Opting for fun vegan recipes adds an extra layer of excitement to your Thanksgiving festivities. These recipes are not only delicious but also showcase the diversity and vibrancy of plant-based cuisine. Whether you're a culinary enthusiast or a novice in the kitchen, these recipes promise to make your 12 days of Thanksgiving both entertaining and flavorful.
Planning Your 12 Days of Fun
To ensure a smooth and enjoyable experience, it's crucial to plan ahead. From creating a shopping list to organizing your cooking schedule, thoughtful planning sets the stage for a stress-free celebration. Let's dive into the 12 days, each featuring a unique culinary theme.
Day 1: Delightful Vegan Appetizers
Kickstart your vegan Thanksgiving journey with tantalizing appetizers. From stuffed mushrooms to crispy avocado bites, these starters will leave your guests eager for more.
Day 2: Wholesome Vegan Soups
Warm up your Thanksgiving with wholesome vegan soups. Creamy butternut squash soup and hearty lentil soup are just a taste of what's to come.
Day 3: Creative Vegan Salads
Elevate your holiday table with creative vegan salads. Pomegranate and kale salad or roasted vegetable quinoa salad – these dishes are both nutritious and visually stunning.
Day 4: Flavorful Vegan Main Courses
On day four, savor flavorful vegan main courses. From lentil loaf to stuffed acorn squash, these dishes will take center stage at your Thanksgiving feast.
Day 5: Sweet Vegan Treats
Indulge your sweet tooth on the fifth day with an array of delectable vegan desserts. Pumpkin pie, chocolate avocado mousse – these treats redefine the meaning of guilt-free indulgence.
Day 6: Unique Vegan Side Dishes
Enhance your Thanksgiving spread with unique vegan side dishes. Truffle-infused mashed potatoes and balsamic-glazed Brussels sprouts add a touch of sophistication to your celebration.
Day 7: Nourishing Vegan Breakfasts
Start the seventh day with nourishing vegan breakfasts. From pumpkin spice pancakes to avocado toast with a twist, these breakfast options set a delightful tone for the day.
Day 8: Festive Vegan Beverages
Toast to the eighth day with festive vegan beverages. Mulled cranberry cider and spiced pear punch bring a touch of merriment to your Thanksgiving gathering.
Day 9: Easy-to-Make Vegan Snacks
Satisfy your snack cravings on day nine with easy-to-make vegan snacks. Whether it's roasted chickpeas or vegan cheese platters, these snacks keep the festive spirit alive.
Day 10: Vegan Comfort Foods
Experience the warmth of vegan comfort foods on day ten. Creamy mushroom risotto and lentil shepherd's pie offer a comforting embrace on your journey through the 12 days.
Day 11: Vegan Fusion Delicacies
Explore the fusion of flavors on the eleventh day. Vegan sushi rolls and Thai-inspired curry showcase the global appeal of plant-based cuisine.
Day 12: Grand Finale Desserts
Conclude your 12-day celebration with grand finale desserts. Decadent chocolate lava cake and cranberry-orange almond cake ensure a sweet ending to your vegan Thanksgiving feast.
Tips for a Stress-Free Celebration
As you embark on this culinary adventure, here are some tips to ensure a stress-free celebration:
Prep in Advance:

 

Many dishes can be prepared in advance, reducing the workload on the big day.
Delegate Tasks:

 

Don't hesitate to involve friends and family in the cooking process. It's a collaborative celebration!
Explore New Ingredients:

 

Use this opportunity to discover unique vegan ingredients, adding a creative flair to your dishes.
Embrace Imperfections:

 

Thanksgiving is about enjoying the moment. If a dish doesn't turn out perfect, embrace the imperfections with a smile.
FAQs
What are some quick vegan recipes for Thanksgiving?
For a quick and delicious Thanksgiving, try roasted vegetable skewers or a simple yet flavorful quinoa salad. These recipes require minimal preparation and showcase the essence of plant-based goodness.
Can I prepare vegan dishes in advance?
Absolutely! Many vegan dishes can be prepared in advance and refrigerated or frozen. Soups, stews, and desserts often taste even better when made ahead, allowing you to relax and enjoy the festivities.
How can I make vegan dishes flavorful?
Enhance the flavor of your vegan dishes with herbs, spices, and umami-rich ingredients like nutritional yeast and soy sauce. Experiment with different flavor profiles to find combinations that suit your taste preferences.
Are there gluten-free vegan recipes?
Yes, there are plenty of gluten-free vegan recipes available. Quinoa, rice, and gluten-free flour are versatile alternatives. Explore recipes like gluten-free pumpkin muffins or almond flour brownies for a delightful treat.
Can kids enjoy vegan Thanksgiving dishes?
Absolutely! Get creative with kid-friendly vegan recipes like
sweet potato fries, fruit skewers, or vegan mac 'n' cheese. Making the dishes visually appealing and involving children in the cooking process can make vegan Thanksgiving enjoyable for the whole family.
Where can I find unique vegan ingredients?
Explore local health food stores, farmer's markets, or specialty grocery stores for unique vegan ingredients. Online platforms also offer a wide range of vegan products, ensuring you have access to the best ingredients for your Thanksgiving celebration.
12 Days of Fun Vegan Thanksgiving Recipes
Now, let's dive into the heart of the celebration – the "12 Days of Fun Vegan Thanksgiving Recipes." From appetizers to desserts, each day brings a new culinary adventure, showcasing the richness and diversity of plant-based cuisine.