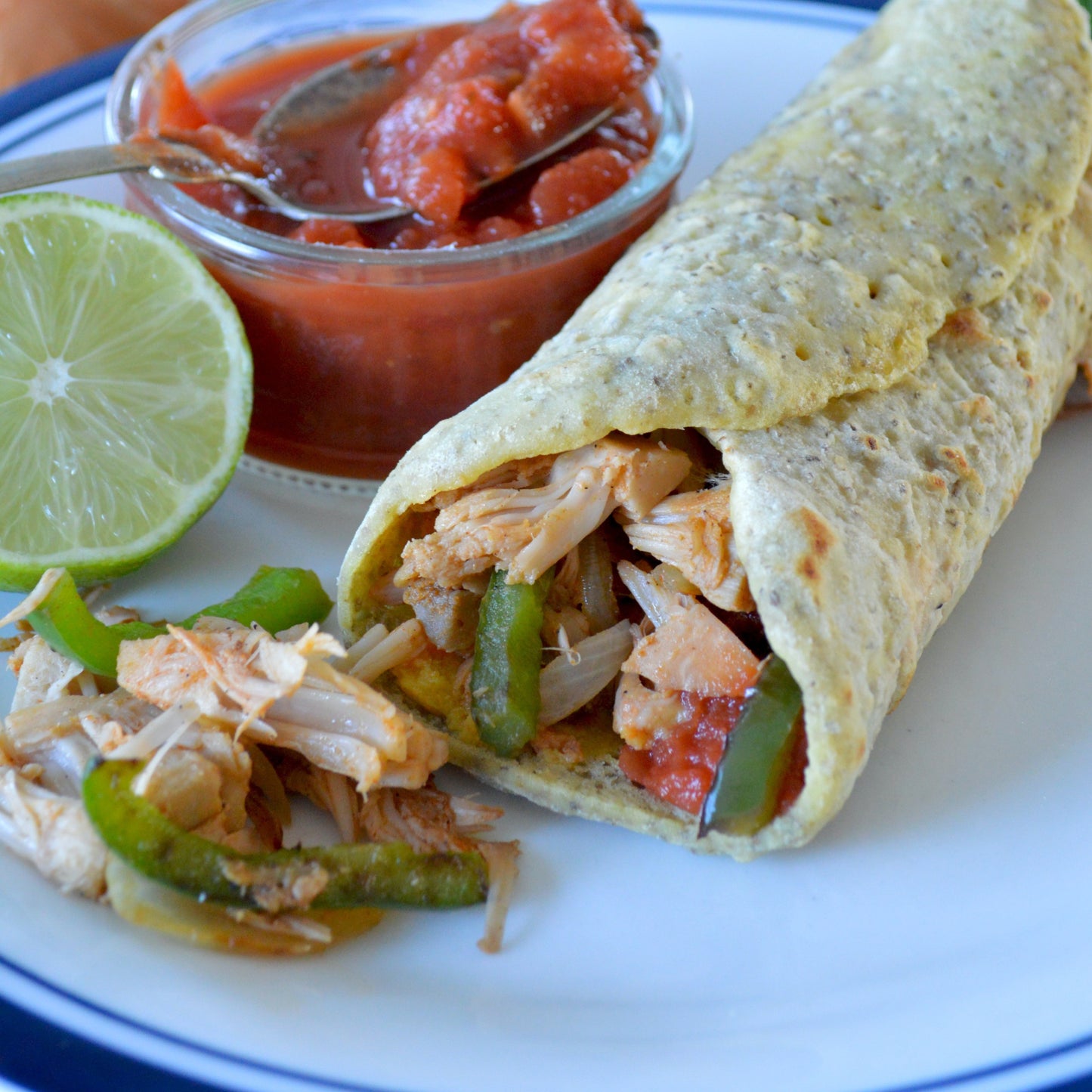 1.  Vegan Pulled "Pork" Sandwiches Recipe: A Plant-Based Delight
Embark on a culinary journey as we delve into the world of Vegan Pulled "Pork" Sandwiches. Uncover the secrets behind creating a delectable, cruelty-free alternative that captures the essence of the classic pulled pork experience.
Exploring the Origins
Unravel the roots of Vegan Pulled "Pork" Sandwiches recipe, tracing its evolution from a niche plant-based choice to a mainstream culinary sensation.
The Allure of Vegan Pulled "Pork" Sandwiches
Explore the irresistible appeal of Vegan Pulled "Pork" Sandwiches, examining the unique blend of flavors and textures that make this dish a favorite among both vegans and meat enthusiasts.
Ingredients Spotlight :
Dive into the essential components of this innovative recipe, understanding how each ingredient contributes to the rich, satisfying taste of Vegan Pulled "Pork" Sandwiches.
 Ingredients:
Barbecue sauce
Spices (such as paprika, cumin, and garlic powder)
Burger buns or bread of your choice
Jackfruit: The Star Ingredient
Discover the versatility of jackfruit, the star of Vegan Pulled "Pork" Sandwiches, and how its fibrous texture mimics the succulence of traditional pulled pork.
Seasonings and Marinades
Unlock the secrets of the perfect seasoning and marinade combinations, elevating the taste profile of Vegan Pulled "Pork" Sandwiches to new heights.
Vegan Pulled "Pork" Sandwiches  Recipe Instructions:
Rehydrate the dried jackfruit slices by soaking them in hot water for about 15-20 minutes until they become soft.
Shred the rehydrated jackfruit into strands that resemble pulled pork.
Sauté the shredded jackfruit in a pan with barbecue sauce and your choice of spices until it's heated through and well-coated.
Serve the jackfruit mixture on burger buns or bread as a plant-based pulled "pork" sandwich.
Serving Suggestions
Enhance your culinary experience by exploring creative ways to serve Vegan Pulled "Pork" Sandwiches. From classic sandwich presentations to innovative plating ideas, elevate your dining experience.
2.  Tropical Fruit Salad with Dried Jackfruit Recipe: A Tropical Delight
The Ingredients That Make a Difference
1.
Fresh Tropical Fruits
Our Tropical Fruit Salad begins with a medley of fresh, ripe fruits. Pineapple, mango, kiwi, and papaya are carefully selected for their sweetness and complementary textures. These fruits not only tantalize the taste buds but also contribute essential vitamins and antioxidants.
2.
Dried Jackfruit
The secret ingredient that sets our recipe apart is dried jackfruit. Not only does it add a chewy texture to the salad, but it also brings a unique sweetness reminiscent of bubblegum. Rich in fiber and potassium, dried jackfruit adds a nutritious punch to your plate.
3.
Citrus Zest
To enhance the overall brightness of the dish, a sprinkle of citrus zest is added. This could be a blend of orange, lime, and lemon zest, providing a zesty contrast to the sweetness of the fruits.
4.
Mint Leaves
For a refreshing touch, we incorporate freshly picked mint leaves. Their cool, aromatic flavor complements the tropical fruits, elevating the salad to a new level of sophistication.
Crafting the Perfect Dressing
5.
Coconut Honey Drizzle
Our signature dressing combines the richness of coconut milk with the natural sweetness of honey. This velvety concoction not only binds the fruits together but also adds a tropical lusciousness that dances on the palate.
6.
Ginger Infusion
To introduce a subtle warmth to the dressing, a touch of ginger is infused. This not only enhances the overall flavor profile but also brings its anti-inflammatory and digestive benefits to the table.
The Method to Tropical Bliss
7.
Precision in Cutting
Achieving the perfect Tropical Fruit Salad starts with the art of precise cutting. Uniform cubes or slices not only enhance the visual appeal but also ensure each bite is a harmonious blend of flavors.
8.
Rehydrating Dried Jackfruit
Before incorporating dried jackfruit into the salad, a brief rehydration process is crucial. Soak the dried jackfruit in warm water for about 15 minutes, allowing it to plump up and regain its natural juiciness.
9.
Layering for Presentation
Assembling the salad is an art in itself. Begin with a bed of fresh greens, followed by the meticulously cut tropical fruits. Sprinkle the rehydrated dried jackfruit evenly, ensuring each serving is a visual masterpiece.
Serving Suggestions
Elevate your dining experience by presenting your Tropical Fruit Salad with Dried Jackfruit in stylish bowls or carved fruit shells. LSI keywords such as 'creative salad presentation' and 'tropical fruit bowl' add a touch of sophistication.
3.  Trail Mix and Granola with Dried Jackfruit Recipe: A Culinary Adventure
Embark on a culinary adventure with our Trail Mix and Granola featuring the exotic touch of dried jackfruit. This recipe is a perfect blend of crunchy nuts, sweet dried fruits, and wholesome oats, creating a symphony of flavors that tantalize your taste buds. Let's explore each element that makes this recipe a culinary masterpiece.
The Crunchy Harmony of Nuts
In the heart of our Trail Mix and Granola, a medley of nuts takes center stage. Almonds, walnuts, and cashews provide a satisfying crunch, packed with healthy fats and proteins. The synergy of these nuts creates a robust foundation for our recipe.
Sweet Surprises of Dried Jackfruit
Adding a tropical twist, dried jackfruit introduces a natural sweetness to the mix. Bursting with vitamins and antioxidants, this exotic fruit elevates the flavor profile, turning every bite into a delightful surprise. The chewy texture of dried jackfruit complements the crunchiness of the nuts, creating a perfect balance.
Oats: The Pillar of Wholesome Goodness
Our granola recipe wouldn't be complete without the wholesome goodness of oats. Rich in fiber and essential nutrients, oats provide a hearty base for the mix. Baked to perfection, the oats add a toasty flavor, enhancing the overall experience of our Trail Mix and Granola.
Crafting the Perfect Trail Mix and Granola with Dried Jackfruit
Unleashing Your Inner Chef: Crafting the Perfect Blend
Now that we've explored the key elements let's dive into the step-by-step process of creating the perfect Trail Mix and Granola with Dried Jackfruit.
Ingredients
| | |
| --- | --- |
| Ingredient | Quantity |
| Almonds | 1 cup |
| Walnuts | 1 cup |
| Cashews | 1 cup |
| Dried Jackfruit | 1/2 cup |
| Oats | 2 cups |
| Honey | 1/4 cup |
| Coconut Oil | 2 tablespoons |
Instructions
Preheat and Prepare: Preheat your oven to 325°F (163°C). Line a baking sheet with parchment paper.
Mix the Nuts: In a large bowl, combine almonds, walnuts, and cashews.
Add Dried Jackfruit: Gently fold in the dried jackfruit, ensuring an even distribution.
Incorporate Oats: Add the oats to the nut and jackfruit mixture, creating a balanced blend.
Sweeten the Mix: Drizzle honey over the mixture, followed by melted coconut oil. Thoroughly mix to coat every ingredient.
Bake to Perfection: Spread the mixture evenly on the prepared baking sheet. Bake for 20-25 minutes or until golden brown, stirring halfway through.
Cool and Enjoy: Allow the Trail Mix and Granola to cool completely before indulging in this delectable treat.
Trail Mix and Granola with Dried Jackfruit Recipe
Savor the Fusion: A Bite of Tropical Bliss
Indulge in the ultimate satisfaction with our Trail Mix and Granola featuring Dried Jackfruit. Each bite is a journey through the crunchy nuts, sweet surprises of jackfruit, and the wholesome goodness of oats. Elevate your snacking experience with this easy-to-make, nutritious, and utterly delicious recipe.
4.  Jackfruit "Carnitas" Tacos: A Tasty Plant-Based Delight
In recent years, the culinary world has seen a surge in the popularity of plant-based recipes, and one dish that has taken the spotlight is Jackfruit "Carnitas" Tacos. This delectable alternative to traditional meat tacos not only satisfies the taste buds but also offers a healthy twist to your favorite Mexican dish.
What is Jackfruit?
Originating from tropical regions, jackfruit is a versatile and nutrition-packed fruit that has found its way into the hearts (and stomachs) of food enthusiasts globally. Its unique texture and mild taste make it an ideal candidate for innovative recipes.
Jackfruit as a Meat Substitute
Beyond its delightful flavor, jackfruit's fibrous texture mimics the consistency of shredded meat, particularly pork. This makes it a fantastic substitute in dishes like tacos, where the "carnitas" style adds a savory kick to every bite.
Jackfruit "Carnitas" Tacos Recipe
Let's dive into the kitchen and explore a simple yet mouthwatering recipe for Jackfruit "Carnitas" Tacos. Gather your ingredients, and let's get cooking!
Ingredients:
Ripe jackfruit, shredded
Taco shells
Onion, diced
Garlic, minced
Cumin, paprika, and oregano for seasoning
Lime juice for a zesty kick
Salt and pepper to taste
Cooking Instructions:
Saute onions and garlic until golden brown.
Add shredded jackfruit and season with cumin, paprika, oregano, salt, and pepper.
Cook until jackfruit resembles the texture of traditional "carnitas."
Squeeze fresh lime juice for a burst of flavor.
Fill taco shells with the jackfruit mixture.
Health-conscious Twist
For those watching their calorie intake or following a gluten-free diet, jackfruit "carnitas" tacos offer a guilt-free indulgence. The fruit's natural properties make it a low-calorie and gluten-free alternative to traditional meat.
Jackfruit Tacos for Every Palate
Whether you're an adventurous foodie seeking bold flavors or someone looking for a family-friendly meal, jackfruit tacos have something for everyone. Experiment with different spice levels or keep it mild for a satisfying dinner option.
Serving Suggestions
Pair your jackfruit tacos with an array of toppings and salsas. From spicy jalapenos to cool avocado, the possibilities are endless. Elevate your taco experience by exploring diverse combinations.
Jackfruit Tacos Around the World
This innovative dish has not only captured the hearts of taco lovers but has also made its mark globally. Discover the various influences and cultural adaptations of jackfruit tacos from different corners of the world.
Sustainability and Jackfruit
Apart from being a flavorful addition to your menu, jackfruit comes with eco-friendly benefits. The cultivation of jackfruit requires fewer resources compared to traditional meat, making it a sustainable choice for conscious consumers.
Jackfruit Tacos: A Budget-Friendly Option
In addition to its environmental perks, jackfruit proves to be budget-friendly. Incorporating this versatile fruit into your meal planning can contribute to significant cost savings without compromising on taste.
Tips and Tricks for Perfect Jackfruit Tacos
Ensure your jackfruit tacos are a hit every time by selecting ripe jackfruit and employing a few cooking hacks for optimum flavor. These tips will elevate your culinary skills and leave your guests craving more.
Jackfruit Tacos for Special Occasions
Take your jackfruit taco game to the next level during special occasions and holidays. Explore festive twists on the classic recipe or consider jackfruit taco catering for a memorable event.
Jackfruit Tacos for Weight Management
For those on a weight management journey, jackfruit tacos offer a delicious and nutritious option. Incorporate them into a balanced diet to enjoy the benefits of a flavorful meal without compromising on your health goals.
Customer Testimonials
But don't just take our word for it. Hear from individuals who have embraced the world of jackfruit "carnitas" tacos. Real-life experiences and success stories highlight the versatility and satisfaction that this plant-based alternative brings to the table.
5.  Jackfruit Muffins or Breads Recipes
Embark on a culinary adventure with Jackfruit Muffins or Breads recipes. This section unveils the magic behind incorporating jackfruit into your baking endeavors. From enhancing moisture to adding a subtle sweetness, discover the secrets that make these recipes a standout choice for any occasion.
Ingredients:
Dried jackfruit slices (chopped)
Muffin or bread batter ingredients (flour, sugar, baking powder, eggs or egg substitute, etc.)
Instructions:
Rehydrate and chop the jackfruit into small pieces.
Prepare your muffin or bread batter according to your chosen recipe.
Fold the chopped jackfruit into the batter before baking.
Bake as directed for delicious sweet treats.
Feel free to ask for more detailed instructions on any specific recipe or if you'd like information on the remaining recipes!