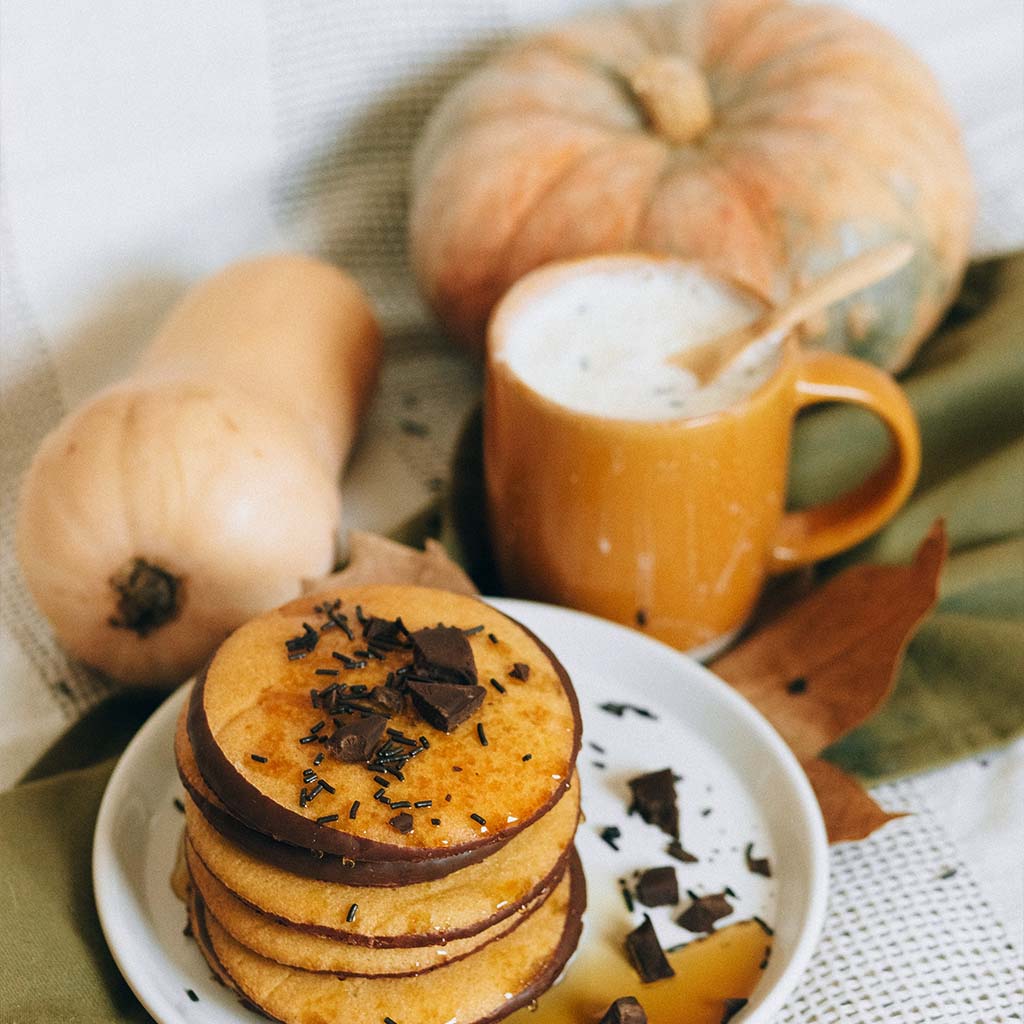 Are you looking to create a mouthwatering breakfast that captures the essence of fall and leaves your taste buds dancing with delight? Look no further because, in this comprehensive guide, we present the art of making the most delicious and fluffy Pumpkin Pancakes you'll ever taste. Whether it's the crisp air of autumn or just a craving for a cozy breakfast, our pumpkin pancake recipe will not disappoint.
Why Pumpkin Pancakes?
Pumpkin pancakes have gained immense popularity over the years for several reasons. Firstly, they bring a unique and comforting flavor to your morning meal. The blend of spices and the natural sweetness of pumpkin create a symphony of flavors that will keep you coming back for more. Moreover, pumpkins are rich in essential nutrients like vitamin A and fiber, making this indulgence surprisingly nutritious.
Ingredients
To start your culinary journey towards the perfect pumpkin pancakes, gather these essential ingredients:
Dry Ingredients:
1 ½ cups all-purpose flour
2 tablespoons granulated sugar
1 tablespoon baking powder
½ teaspoon salt
½ teaspoon ground cinnamon
¼ teaspoon ground nutmeg
¼ teaspoon ground cloves
Wet Ingredients:
1 cup canned pumpkin puree
1 ¼ cups milk
1 large egg
2 tablespoons vegetable oil
1 teaspoon vanilla extract
Instructions
Step 1: Mixing the Dry Ingredients
In a large mixing bowl, combine the dry ingredients. This includes the all-purpose flour, granulated sugar, baking powder, salt, ground cinnamon, ground nutmeg, and ground cloves. Mix them thoroughly to ensure an even distribution of spices and leavening agents.
Step 2: Preparing the Wet Ingredients
In a separate bowl, whisk together the wet ingredients. This includes the canned pumpkin puree, milk, large egg, vegetable oil, and vanilla extract. Whisk until the mixture becomes smooth and well combined.
Step 3: Combining Dry and Wet Ingredients
Now, it's time to bring the wet and dry ingredients together. Gently pour the wet mixture into the dry mixture. Use a spatula to fold them together until just combined. Be cautious not to overmix, as this can make the pancakes tough.
Step 4: Cooking the Pancakes
Heat a non-stick skillet or griddle over medium heat.
Lightly grease the skillet with butter or cooking spray.
Pour 1/4 cup of batter for each pancake onto the skillet.
Cook until you see bubbles forming on the surface (usually 2-3 minutes).
Flip the pancakes and cook the other side for an additional 2-3 minutes until golden brown.
Step 5: Serving
Serve your pumpkin pancakes warm with a variety of toppings. Whipped cream, maple syrup, chopped pecans, or a sprinkle of powdered sugar are all fantastic choices. Enjoy the warm, cozy flavors of fall in every bite!
Tips for the Perfect Pumpkin Pancakes
For a lighter and fluffier texture, avoid overmixing the batter.
Make sure your skillet is adequately preheated for evenly cooked pancakes.
Experiment with different toppings like caramel sauce or chocolate chips for a unique twist.
Final Thoughts
In this article, we've shared the ultimate guide for creating the most delectable Pumpkin Pancakes you'll ever taste. The rich, comforting flavors of fall will greet you with every bite, making these pancakes an ideal breakfast for autumn mornings or whenever you crave something special.
So why settle for less when you can indulge in the magic of pumpkin pancakes? Try our recipe today and take your breakfast experience to a whole new level.